Background
The Civil Airport – Sde Dov was established in 1938, and since then the site has functioned as an airport. At the civil Sde Dov site there are several bodies: The Airports Authority, Arkia, Israir…
The Civil Airport – Sde Dov was established in 1938, and since then the site has functioned as an airport.
At the civil Sde Dov site there are several bodies: The Airports Authority, Arkia, Israir and Paz Aviation Services.
On the site, in addition to takeoffs and landings of the aircraft on the takeoff / landing route, aircraft maintenance activities are carried out which include the following characteristics: Engines repair, technical warehouses, tires repair, accumulators, offices, treatment areas and paint workshop.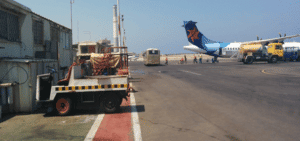 ID Card
Location:
The Sde Dov (civil airport) is located at the north west part of Tel Aviv city
Plan area:
About 800 dunams
Land ownership:
Israeli Land Authority (ILA)
Progress Bar
1

Historical Survey

2

Soil Survey

3

Risk Assessment

4

Remediation Alternatives

5

Remediation Activities

6

Verification Survey

7

NFA