Background
The site is an agricultural area, since 1955. The site is bordered by the northern and western parts of the Tel Hashomer military base, which has several potential sources of soil pollution. There is a…
The site is an agricultural area, since 1955.
The site is bordered by the northern and western parts of the Tel Hashomer military base, which has several potential sources of soil pollution.
There is a drainage channel that cuts through the area of the site and is a potentially polluting due to the possibility of leakage of contaminated leachates from the military base.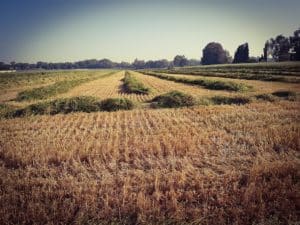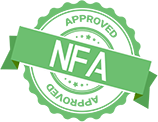 ID Card
Location:
The site is located north to Or Yehuda city and east to Tel Ha Shomer military base
Plan area:
About 340 dunams
Land ownership:
Israeli Land Authority (ILA)
Progress Bar
1

Historical Survey

2

Soil Survey

3

Risk Assessment

4

Remediation Alternatives

5

Remediation Activities

6

Verification Survey

7

NFA
סקר היסטורי
בחודש אפריל 2015 הושלם ביצוע סקר היסטורי במתחם פרדס בחיסכון ע"י חברת לשם שפר איכות הסביבה בע"מ.
מתוך הסקר עולה כי עולה כי כלל שטח המתחם נמצא בשטחים חקלאיים ונמצא במסגרת פרויקט "פרדס בחסכון" משנת 1955 אשר קודם ע"י ההסתדרות .
בשטח המתחם לא נצפו מקומות אחסון של חומרי דישון והדברה ולא סימנים המעידים על כך שהיו כאלו בעבר.
במרכזו של המתחם חוצה ערוץ תעלת ניקוז – קריית אונו, מצפון לדרום, המלווה ברצועת עצים.
מתוך מפת אזורים החשודים כמזהמים בבסיס תל השומר, נמצא כי ישנה תעלת ניקוז המנקזת נגר עילי, העלול להכיל תשטיפים ומזהמים שונים, העוברת מהמחנה ומשם לשטח התכנית.
בהתאם לכך, ההנחה המחמירה היא כי שפכים ותשטיפים מהבסיס הצבאי זלגו לערוץ התעלה, אשר בשטח התכנית.
לצפייה בסקר ההיסטורי – לחץ כאן.
סקר קרקע
בחודש אוגוסט 2017 הושלם ביצוע סקר קרקע וגזי קרקע במתחם פרדס בחיסכון ע"י חברת לודן טכנולוגיות סביבה בע"מ.
תוצאות סקר הקרקע לא הראו חריגות כלל.
תוצאות סקר גזי הקרקע הראו חריגות ב Ethylbenzene, Benzene, MTBE, Chloroform, Naphthalene ו Trichloroethylene.
עקב החריגות בגז הקרקע הוחלט לבצע סקר סיכונים באתר, ערכי הסף ייקבעו על פי סקר הסיכונים ובהתאם לכך ייבחן הצורך במיגון ואיטום המבנים המתוכננים באתר מפני חדירת גזי קרקע.
לצפייה בדוח סקר הקרקע וגזי הקרקע – לחץ כאן
סקר סיכונים
לצפייה בסקר הסיכונים – לחץ כאן.