Background
The military base NES 130 was established in 1940 by the British Mandate and functioned as a regional police station. With the establishment of the State of Israel, the camp was converted to an IDF…
The military base NES 130 was established in 1940 by the British Mandate and functioned as a regional police station.
With the establishment of the State of Israel, the camp was converted to an IDF base.
Over the years, the base was used by various units, including infantry and armament units, including garages for military vehicles and arms depots.
Since 1992, the base functioned as a training facility for the central district of the IDF.
The camp was used for training reservists with specialized equipment and training facilities.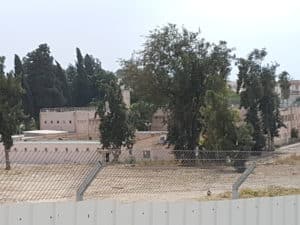 ID Card
Location:
The military base NES 130 is located at the northern part of Nes Ziona city
Plan area:
About 155 dunams
Land ownership:
Israeli Land Authority (ILA)
Progress Bar
1

Historical Survey

2

Soil Survey

3

Risk Assessment

4

Remediation Alternatives

5

Remediation Activities

6

Verification Survey

7

NFA
Gallery